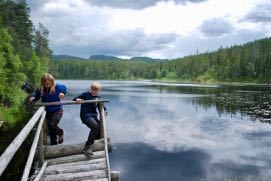 Do you have children between 3 -10 years?


We are an entrepreneurial project that aim to help children discover the beauty of nature – easier than ever. To to this – we need your help to figure out if our ideas will work, are well founded, and what we can do better than other providers in this area.
 
The survey will take about five minutes to complete. If you register your email-address at the end of the survey, you might be the lucky winner of a coat from our collaborator Didriksons.



 Have a nice trip!
start